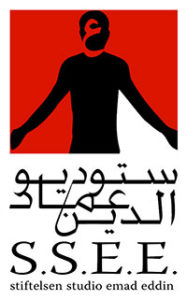 Our associated-partner Studio Emad Eddin Foundation in Egypt is the main supporter and partner of Downtown Contemporary Arts Festival D-CAF, which will be held in Downtown Cairo from 8th to 29th March.
Downtown Cairo has traditionally been the heart of artistic and intellectual as well as political movements in Egypt. This has become the urban venue for D-CAF, the international multi-disciplinary contemporary arts festival that 'aims to make contemporary art relevant and accessible to the public'.
This year, Studio Emad Eddin's director, Ahmed El Attar, will direct the festival as well, and will present there his production 'Before the revolution', a performance that guides the public through an emotional understanding of 'not just the causes that led to the revolution but also the event itself, the times that came after it, and the future that stemmed from it'.
'Before the revolution' was premiered last October in France, Belgium, and Switzerland and will be performed for the first time in Egypt during the D-CAF festival.