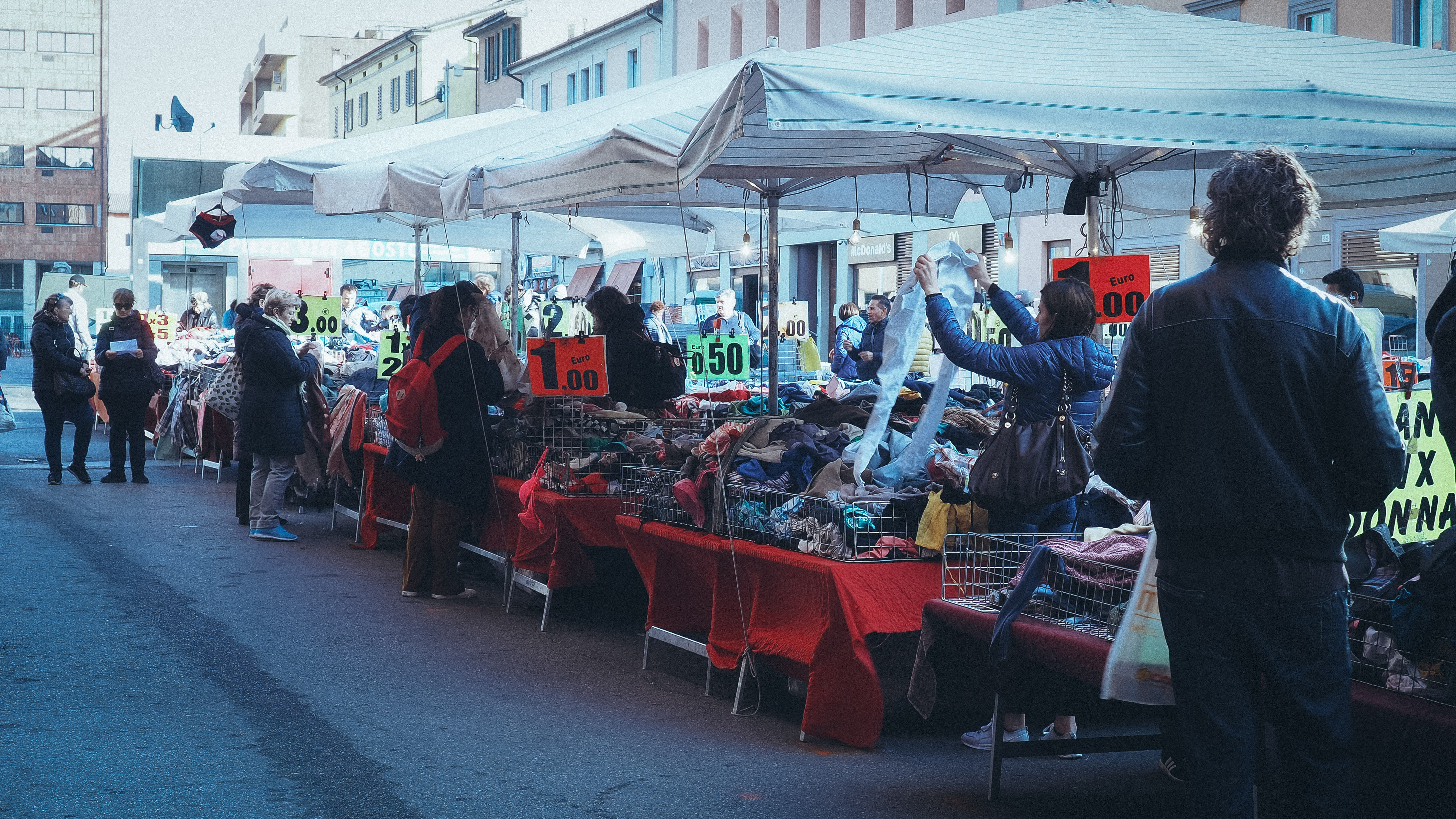 Next morning, I find myself too, having to fight my own clichés, as. I am walking down the street a bit lost in my thoughts, when suddenly a young man asks something in Italian. I turn to him and since I haven't understood his request, for a split second I am trying to process the situation based on whatever facts are there, to comprehend and respond. To my own surprise, as the man has oriental characteristics, the first thing that crosses my mind is that he asks for money. When I excuse myself for not having understood, the – as I now observe, quite elegantly dressed man – repeats in English: "I've just tried on this perfume, could you tell me if you like it…?". I tell him it's quite pleasant to my taste and we part ways. This encounter has troubled me a good deal, regarding my own reflexes.
It made me think of how deeply formatted we are by the dominant narratives and recurring images of our everyday lives. In our modern western societies, no matter how liberal they pretend to be, we are quite far from getting rid of of the clichés and fight for their effacement. More specifically, regarding migration, as Federico Oliveri from the University of Pisa said, during the "Atlas of Transitions: In-between Performing Arts and Migration" international conference, there is the recent term "migrantification", used to describe the labelling of migrants with the negative attributes, such as poor, inferior, in distress, which dictate a prejudiced approach towards these people, based on clichés, instead of humanity and respect.
There are various artistic initiatives working on that direction. The work of invited Palestinian dancer active in Europe, Palestine, the US Farah Saleh is one of them, as she's researching a shared corporal language vocabulary through "Archiving Gestures", the masterclass she's giving for the HOME festival. We are talking about the connection between the body and the feeling of being a citizen of the world. There is a great need to going back to physical contact, in order to understand the other, in the midst of all this noise of intellectual crisis.
To conclude the festival, another performance by a strong female voice, Malian dancer and choreographer, Fatoumata Bagayoko, who presented the solo 'Fatou t'as tout fait'. "I have decided to rewrite the event that I have witnessed several times and was a victim of when it came my own time. I carry suffering and injustice in my body. I feel resentful. A scar, an indelible and irreversible shortcoming that I will hold in myself forever. And I want to claim that pain."  In the darkness of the stage, in red and black, Bagayoko rewrites the pain of her female circumcision. Pain, fear and immense anger about the irreversible damage that is done to girls in the name of a patriarchal tradition. She speaks out to confront the gut-wrenching consequences behind a traumatic act; a topic that still remains taboo in many countries.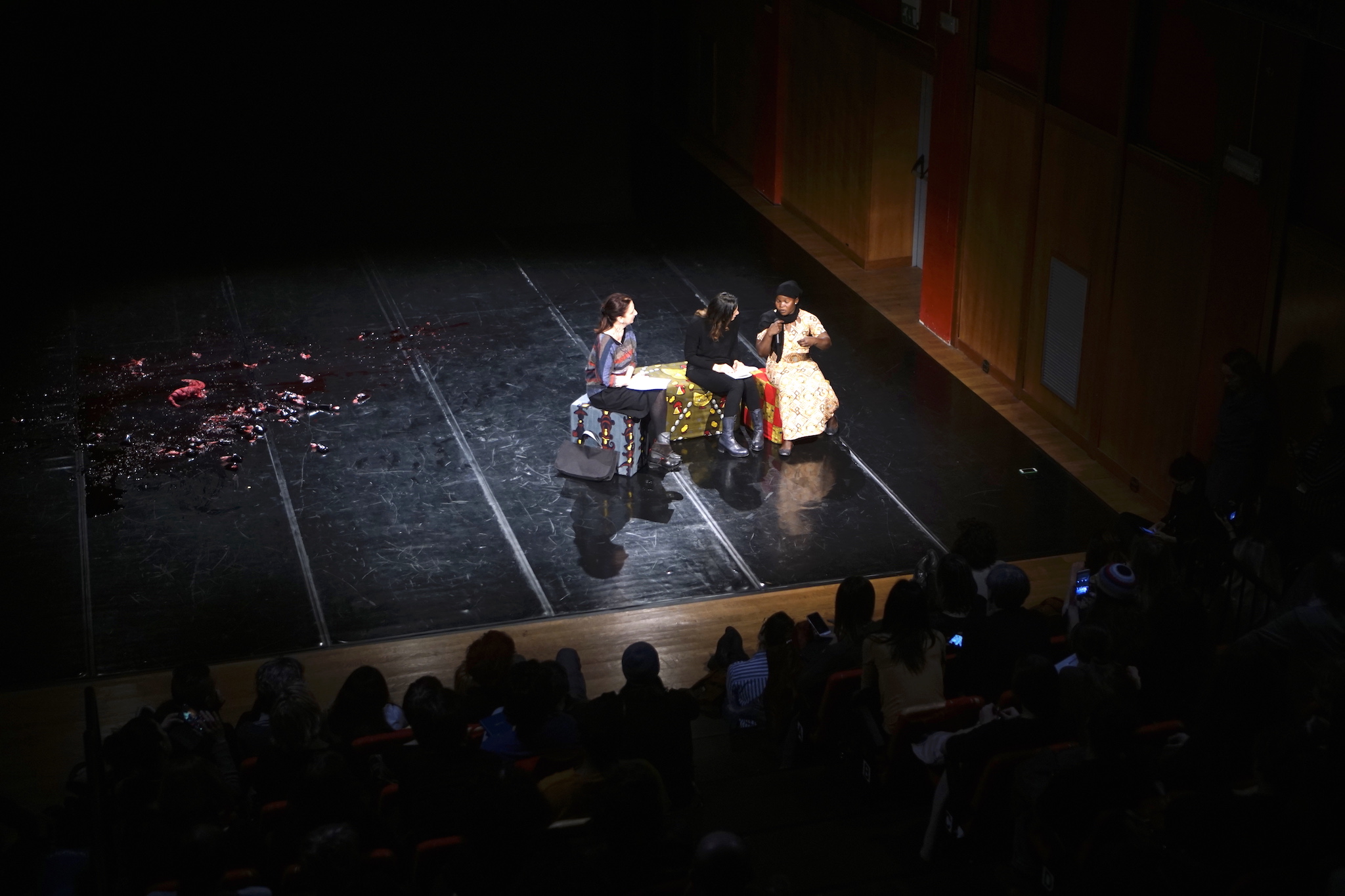 In the beauty of the Saturday morning light, while the local farmers' market is in full swing on Piazzetta P. Pasolini, the DAMSLab transforms for a moment into a dance studio with a free workshop led by Fatoumata Bagayoko. Anthropology students, dance enthusiasts, festival participants join to try the energetic moves of Malian dances, accompanied live by fellow countryman and musician Kalifa, who spontaneously came to play drums.
One of the last people I've met in Bologna was Meike Clarelli, who presents the "Burning Lexicon" concert, conducting an ensemble of two women choirs. I feel very connected to her approach, even more when during our talk she mentioned that punk, which is my favourite music, is a genre that has an epic dimension as artistic/social statement, that music is lacking nowadays. We talk about the sound of the city and about how social issues affect the writing of our contemporary mythology.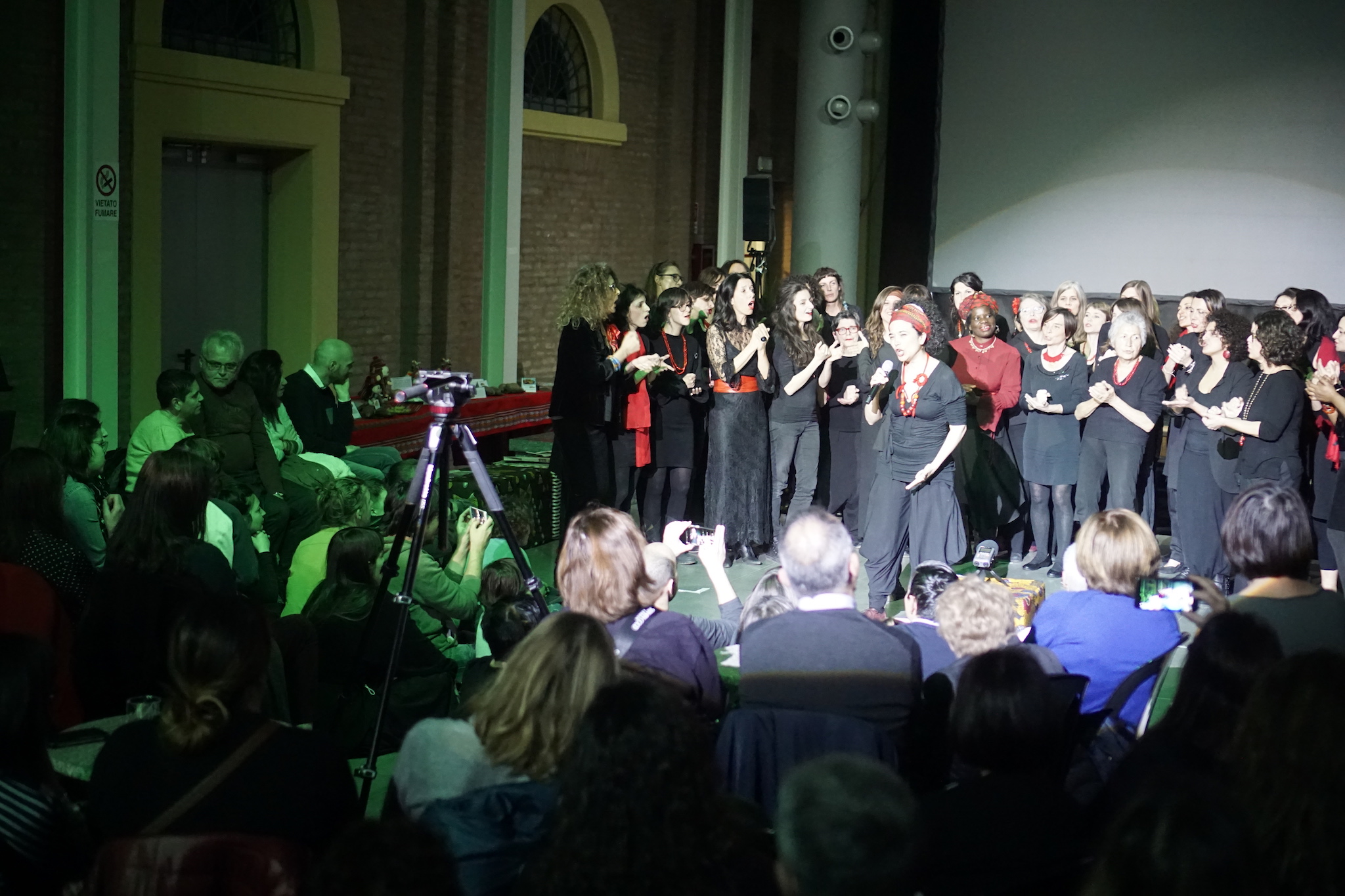 Looking back at time I've spent in Bologna, I realise that I've met mostly female artists. The whole programming was not only focused on bringing people together in a very simple and meaningful way but also, on empowering women's' role in society and arts. I can easily see the creative force of these artists giving birth to the new ways of communication and connection between people, our troubled times demand…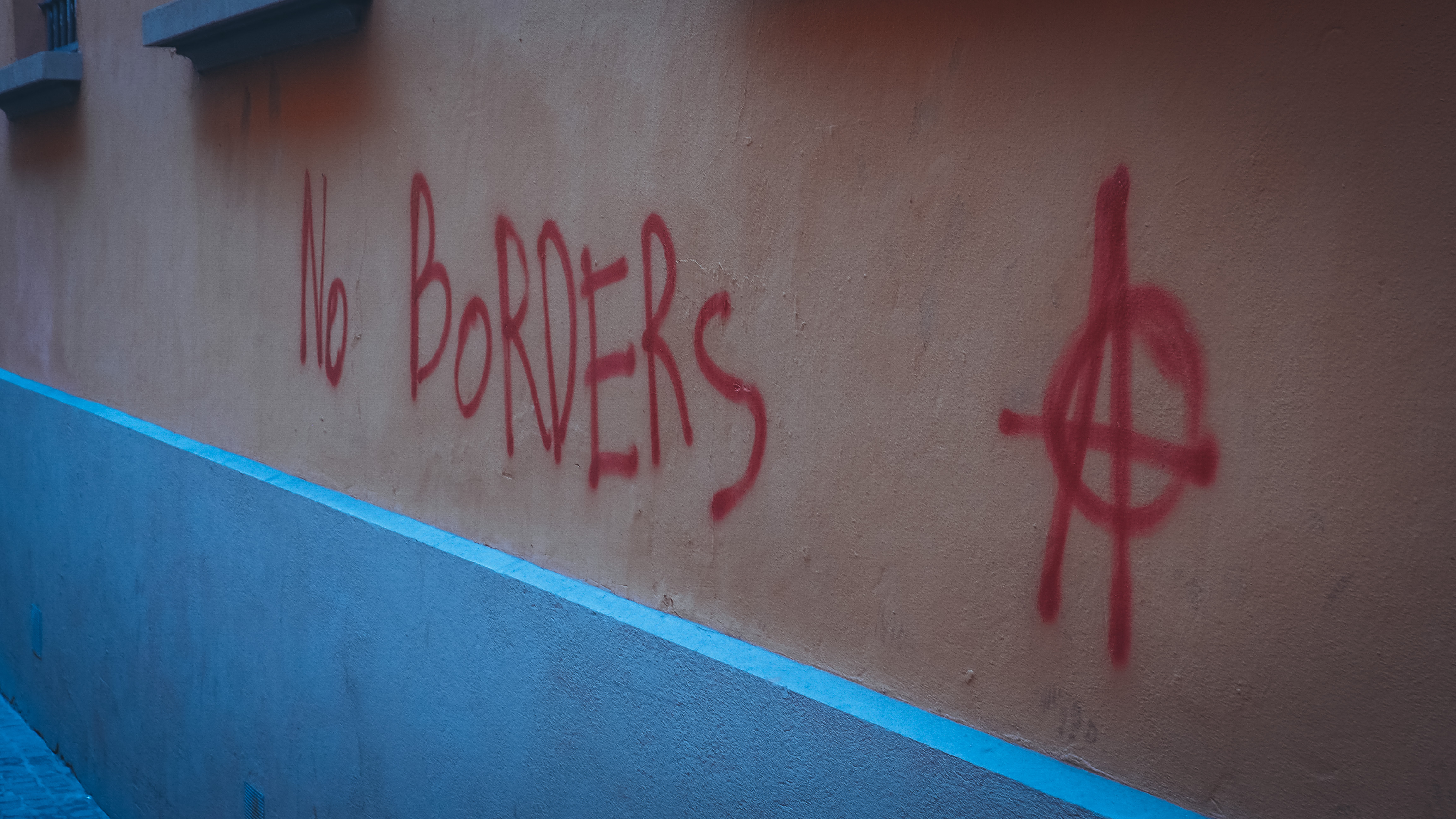 until all borders are burned to ashes…
I would like to thank my friends and hosts, Cosetta, Marta, Konstancja, Piersandra, Angela, Julia, Pietro and the whole amazing team of HOME festival. A big special thanks to Vito for his warm hospitality, and, last but not least, I would like to thank Bologna for her (yes, for me cities are of female gender) openness…
Spyros

Return to Focus#4 Bologna: Spaces of Commoning