Motus
Terrae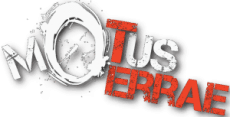 Lavrio, Greece
Founded in 2008, Motus Terrae is a civil non-profit organization that always carries out its activities in public spaces, as they are site-specific performances and street shows. At the core of its projects there is the use of specific artistic practices, workshops, and collaborative actions as a medium for the crew to meet citizens and involve them in creative processes.
Since 2009, Motus Terrae has been active in Elefsina and in collaboration with the municipality it has implemented various projects there. Furthermore, the organization has participated in international projects and long-term partnerships with the support of the Greek Ministry of Culture and other municipalities.
Motus Terrae works as a continuously improving pole of research and artistic production by connecting local social dynamics to creative processes. All its initiatives aim to promote public debate and investigate the contemporary local narratives that shape the territory as well as the communities living there.