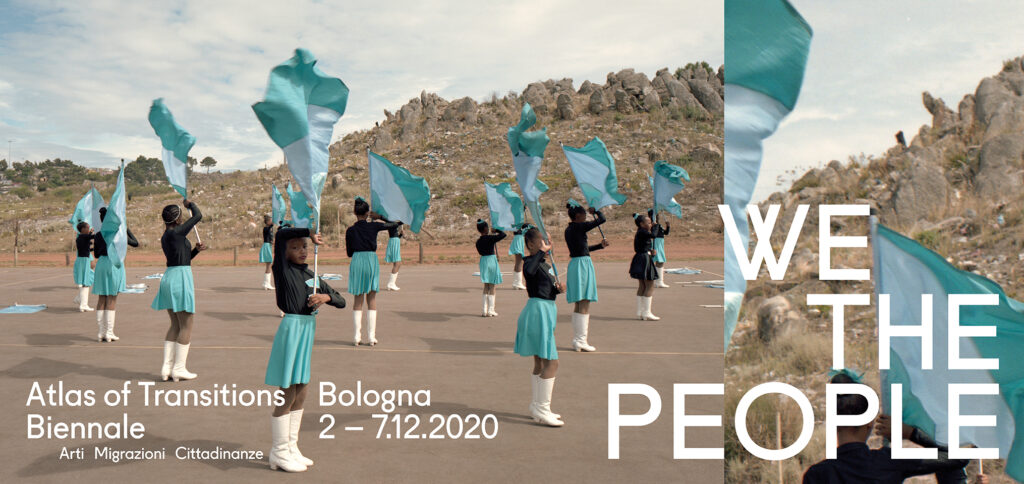 From December 2nd to 7th 2020, Emilia Romagna Teatro Fondazione presents We The People, the forth and last edition of Atlas Of Transitions Biennale 2020.

We The People  – marked by the limitations imposed by the pandemic – has doubled down on its efforts in programming, after being cancelled during the summer, and will now come take place in the winter. Performances, film projections, DJ-sets, radiophonic incursions, workshops for high-school students, assemblages of archived sounds from a non-Eurocentric perspective, interwoven vocal gestures sent by dozens of citizens, concerted acts of silence, exchanges of sound heritages among women with different origins. Each action sets out, in its own way, an encounter within an "acoustic space". Here, individual listening leads to shared listening and provides a chance to "act in concert".

In an open dialogue with a broad network of urban collaborators and through the contribution of directors, artists, composers, scholars, radio artists either internationally or locally recognized, the Festival experiments and highlights the urgency of a politics of listening, based on the right of all to be heard.  "People" is not a unitary voice, it rather presupposes a plurality of bodies that do not construct a single subject. What resonates in this "We" is a multitude of pronunciations that gather in temporally different spaces, in different types of spaces, environments and shadowy areas.

The project Atlas Of Transition in bologna is promoted in partnership with the Sociology and Business Law Department of the University of Bologna and Cantieri Meticci.


Find out more on our Facebook and Instagram channels
Check the full programme here!