place
Online events, Bologna, Italy
event
from 12/02/2020 to 12/07/2020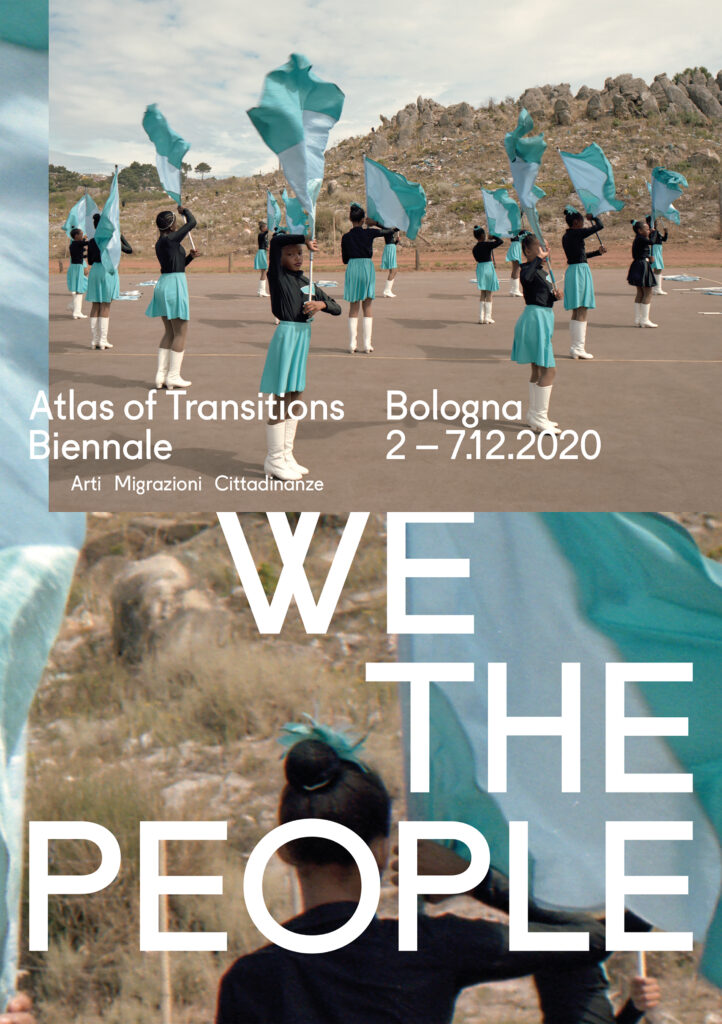 Atlas of Transitions Biennial - the international festival organised by Emilia Romagna Teatro Fondazione in collaboration with Cantieri Meticci and the Department of Sociology and Business Law of University of Bologna - has reach its fourth and final edition.
Coming up in december, We The People – marked by the limitations imposed by the pandemic – has doubled down on its efforts in programming, after being canceled during the summer. In so doing, it will maintain the lifeline of some of the directions that nourished the entire course of the biennale: practices of sharing situated in the folds of urban life; artistic projects offering counter-hegemonic narrations, that act on the boundary between art and activism; discursive apparatuses that question marginalised figures.
This year, the festival affirms the urgency of a politics of listening, based on the right of all to be heard. Over a week of time, performances, film projections, DJ-sets, radiophonic incursions, workshops for high-school students, assemblages of archived sounds from a non-Eurocentric perspective, interwoven vocal gestures sent by dozens of citizens, concerted acts of silence, exchanges of sound heritages among women with different origins will be carried out.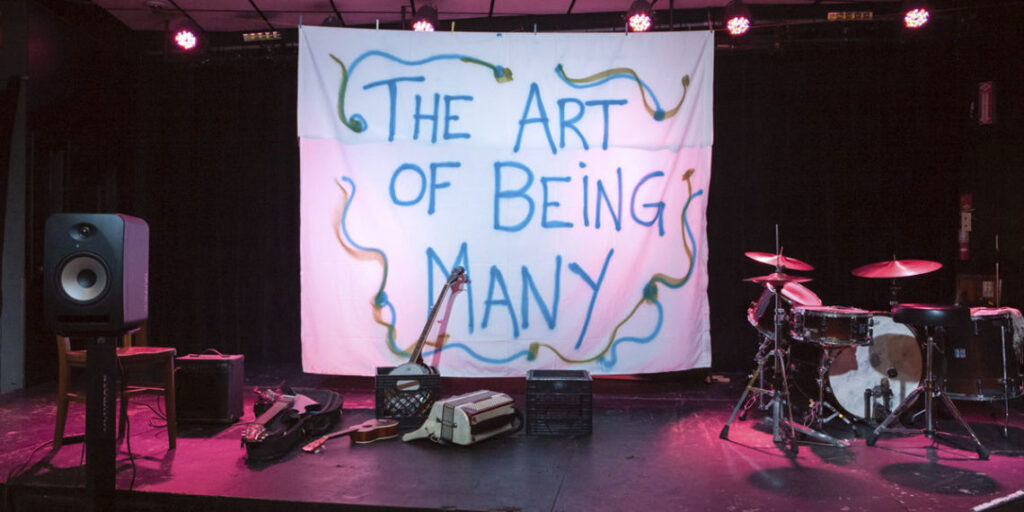 Each action sets out, in its own way, an encounter within an acoustic space. Here, individual listening leads to shared listening. This is above all a question of creating relations involving closeness at a distance, weaving together sources, unfolding bodies, making room for noncompliant postures, ways to not give in to the operational and affective contractions we are experiencing. Each action foreseen provides a chance to act in concert.
This is not an invitation to move towards conformity, but to negotiate convergent/divergent aims capable of countering racial, gender-based, social and economic subalternity. "People" is not a unitary voice, it rather presupposes a plurality of bodies that do not construct a single subject. What resonates in this "We" is a multitude of pronunciations that gather in temporally different spaces, in different types of spaces, environments and shadowy areas.
Tickets are purchasable for SAGA film projections, whereas all the other events are free.
Stay tuned and follow the event on Facebook @atlasoftransitionsitalia  and Instagram @homebiennaleyoung