Following "Lawrence of Arabia" and "New Territory' live VR"  realised under the umbrella of Atlas of Transitions, Powszechny Theatre has announced its return with a new production called "Damascus 2045", directed by Omar Abusaada,  an independent Syrian playwright who lives and works in Damascus, and will premiere in September 2019 in Warsaw. The production features dramaturgy by Mohammad Al Attar and set design by Bissane Al Sharif.
It is the year 2045 and Damascus is a thriving city teeming with life and booming economically, where nothing seems likely to perturb the calm. But two recent seemingly-unrelated events are threatening to disturb the peace.
An art installation in one of the city's newly inaugurated museums suffers a mysterious act of sabotage. Soon, residents across the city are afflicted with petrifying recurring nightmares that bear images from a strange past. Veteran officers Adam and Sam launch an investigation, but at every turn they find themselves sinking deeper into the morass. As the sabotage spreads beyond the museum and the nightmares continue to count more victims, terrifying revelations begin to surface. Faced with a confrontation that will change their lives forever, the residents of Damascus find themselves questioning their city's foundations as everything around them seems vulnerable to collapse.
In their new work "Damascus 2045", playwright Mohammad Al Attar and director Omar Abusaada pose questions about memory and forgetting, the writing of war history, and the narratives of the victors and the vanquished. Can you whitewash a long-term trauma? Does human memory have any chance in confrontation with electronic memory? Can "War of Liberation" be a better version of the war?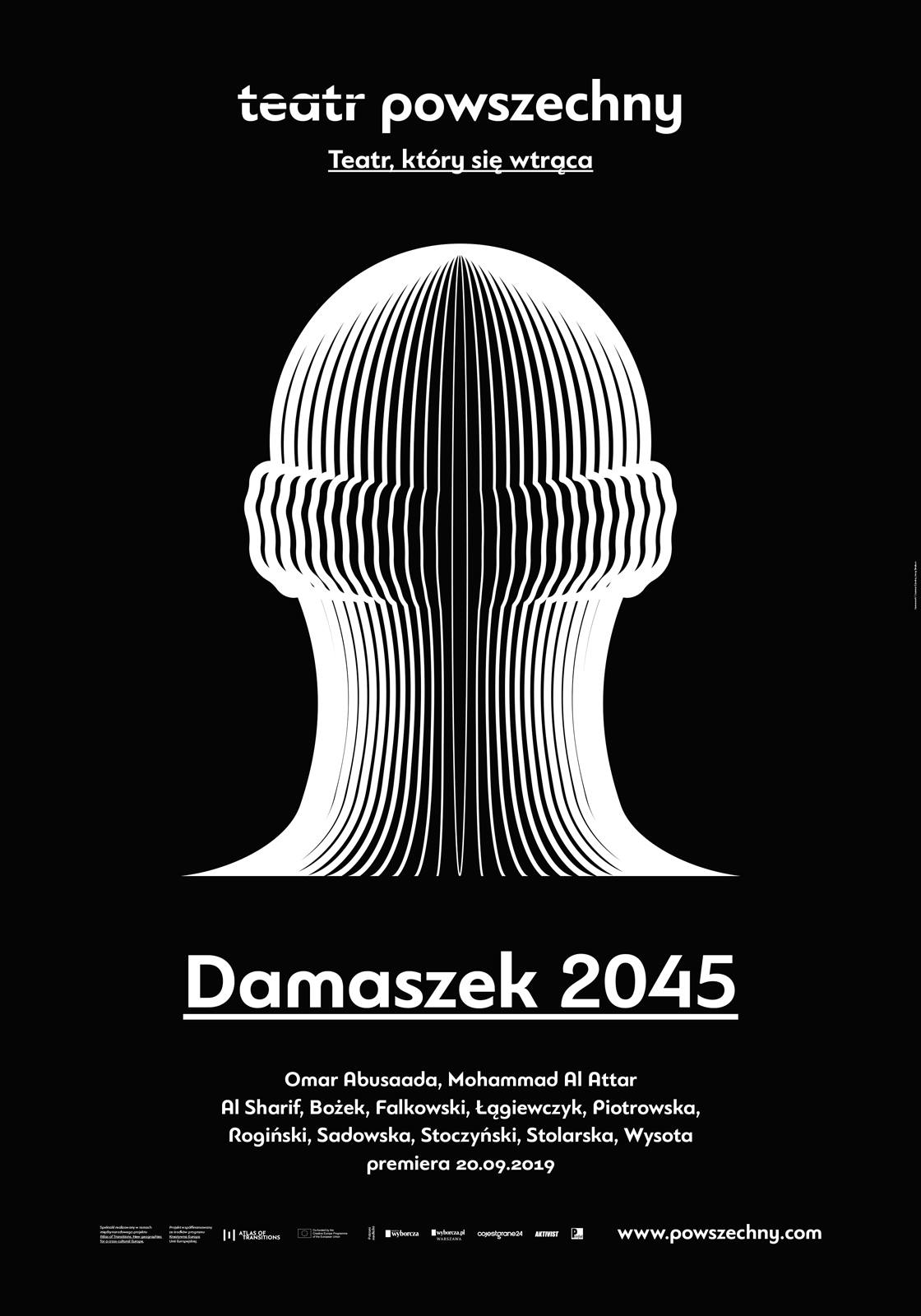 premiere: 20 September 2019
Powszechny Theatre in Warsaw

Book your tickets and follow Atlas of Transitions
Photo Gallery