In the beginning, there was the movement…
A short while later, I find myself in the dark theatre room waiting to watch the play "Z'oiseaux", a shadow puppet performance co-produced by the French company Les Petites Boîtes, and Le Channel, our partners from Calais. I am surrounded by parents with their children, aged from around two to about six or seven years old. For the next forty minutes follows a remarkable silence, a rare thing when it comes to theatre for children. Children and adults alike, we part together in a magical, captivating journey through light and shadows. Regardless our age, we travel along. It is just the stars, the flight, the imagination and all we need is right here. A delicate play of sounds and images, "Z'oiseaux" feels like a soft caress to my troubled mind and takes away any negative thoughts, inviting us, not to reflect, but feel, in a profound and gentle way. After the play, I eagerly wait to meet with the French group. Beatrice, Julie and Florrent, will answer my questions and tell me more about their world of shadows and light and its connection with migration.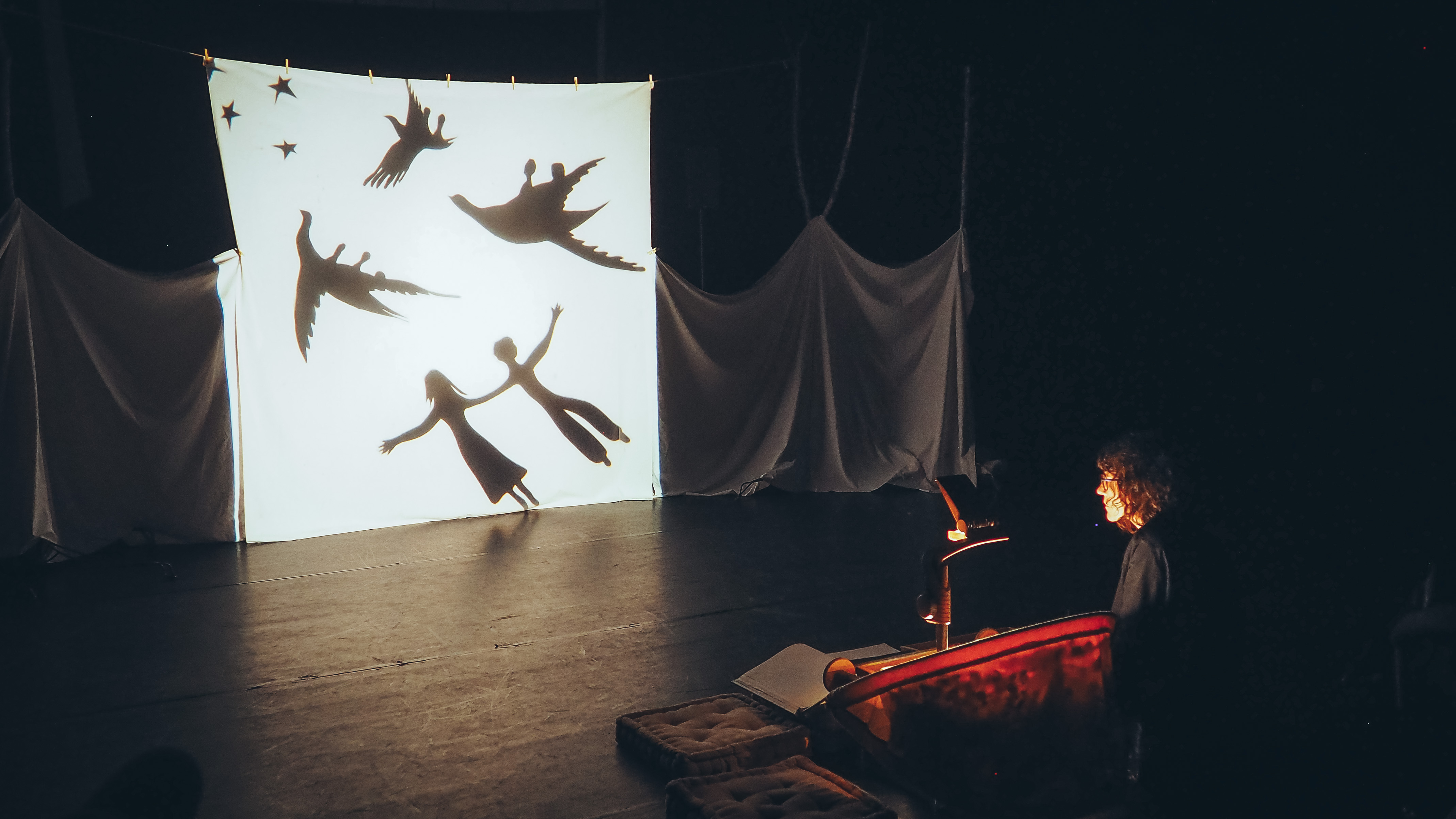 After a short break, I head for La Cité Mirroir, a cultural centre, situated at the site of the former thermal baths of La Sauvenière. Inside the luminous, glass building, at the Francisco Ferrer hall, I am about to discover a city of another kind, this time a much darker one. Arkadi Zaides's "Necropolis" goes way beyond the boundaries of the term 'performance'. A theatrical interpretation of data and research, where choreography is applied to accent not only the movement of performer's bodies, who are live on stage, but also the bodies of those who are no longer with us. The bodies of the unseen victims of the countless tragedies caused by the migration crisis. Arkadi lays down an uncomfortable procedure, as he summons us to walk on the steps of those who lost their lives on a quest for a better life, charting their journeys' final destinations. After a hard day's work, he is generous enough to spare me a few moments and have a quick talk. Among his very interesting thoughts, there's one that stands out. When talking about the list of deceased migrants, main stimulus for creating 'Necropolis', he is referring to it as something he had to respond to. Treating it more as a call than an intriguing subject, as many artists usually do. To me, this positioning itself is strong enough to make his approach even more valid. After I bid him farewell, since he's leaving Liege early in the morning, I decide to call it a day as well and walk back to my place.
Continue to page 3 of 4