Eleven theatre groups, counting five from Albania and six from various European countries (Italy, Kosovo, Greece, Macedonia, Romania) have been selected to participate in the Skampa International Theatre Festival, which will be held in Elbasan from October 17th to October 22nd 2018. This autumn marks the 20th edition of the festival, organized this time in the frame of Atlas of Transitions by A.T.K (Albanian Theatre Association) in partnership with Tjeter Vizion NGO, with the support of the Municipality of Elbasan and the Ministry of Culture.
The first Skampa International Festival of Contemporary Theatre made its opening in 1999 in alignment with the European integration. Under the slogan 'New Format', the festival is regarded as a pioneer event for the international theatre stage in Albania, paving the way for other festivals.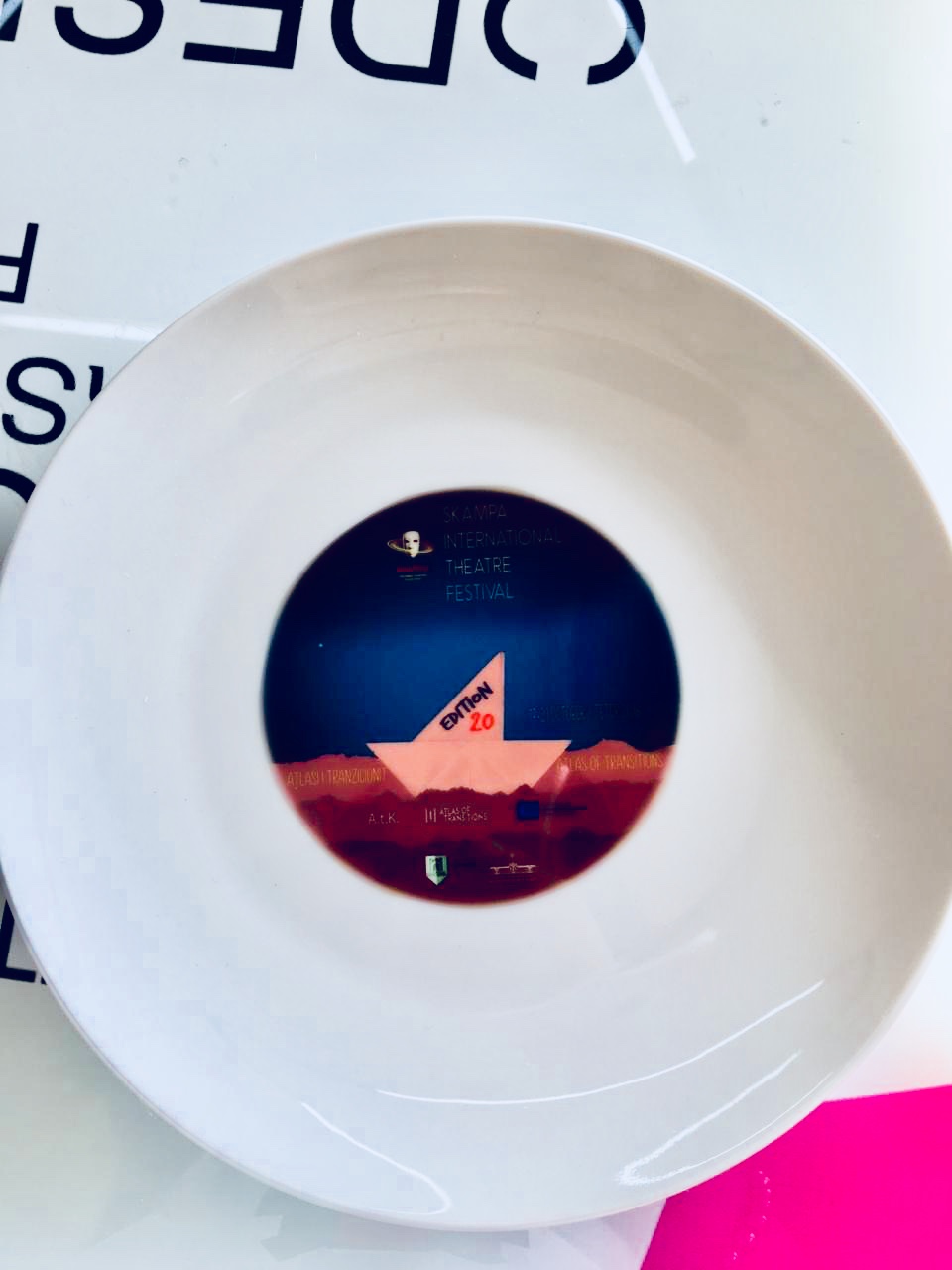 This year's programme focuses on investigating the plurality of stage language, through alternative forms of theatrical experimentation. In the upcoming days, about 13 performances, talks and various workshops will take place. An opportunity to meet with theatrical arts, that is expanding to reach audiences living in diverse districts of Elbasan. The theatre groups will also move to other surrounding cities, such as Cerrik, Librazhd and Gramsh, with whom a close connection was established thanks to the cooperation between A.T.K, Tjeter Vizion, high schools and municipalities. 
The aim, says festival artistic director Adonis Filipi, is to create favorable conditions for the promotion of cultural diversity in the arts, strengthened by the presence of artists coming from mixed communities. Guests include among others:   Milosh B. Andonovski, Florin Beciu, Katrina Polychcronopoulou, Shkurte Aliu, Klajdi Marku, Driada Dervishi, Romano Foddai, Ema Andrea.
Thoroughly worth following is the 'CityZoo' workshop conducted by Cantieri Meticci with a group of multicultural youth, closing with a performance to be held on October 19th at the premises of  Tjeter Vizion NGO, the Vullnetari Youth Center. During the 6-hour daily sessions, the participants will work on themes related to the animal universe, as a metaphor of a globalized and caged society. Embodying both acting and writing skills, the group will experiment with various aspects of theatre: physical work, text, construction of stage materials and masks.
Read the full festival programme with dates and venues here.